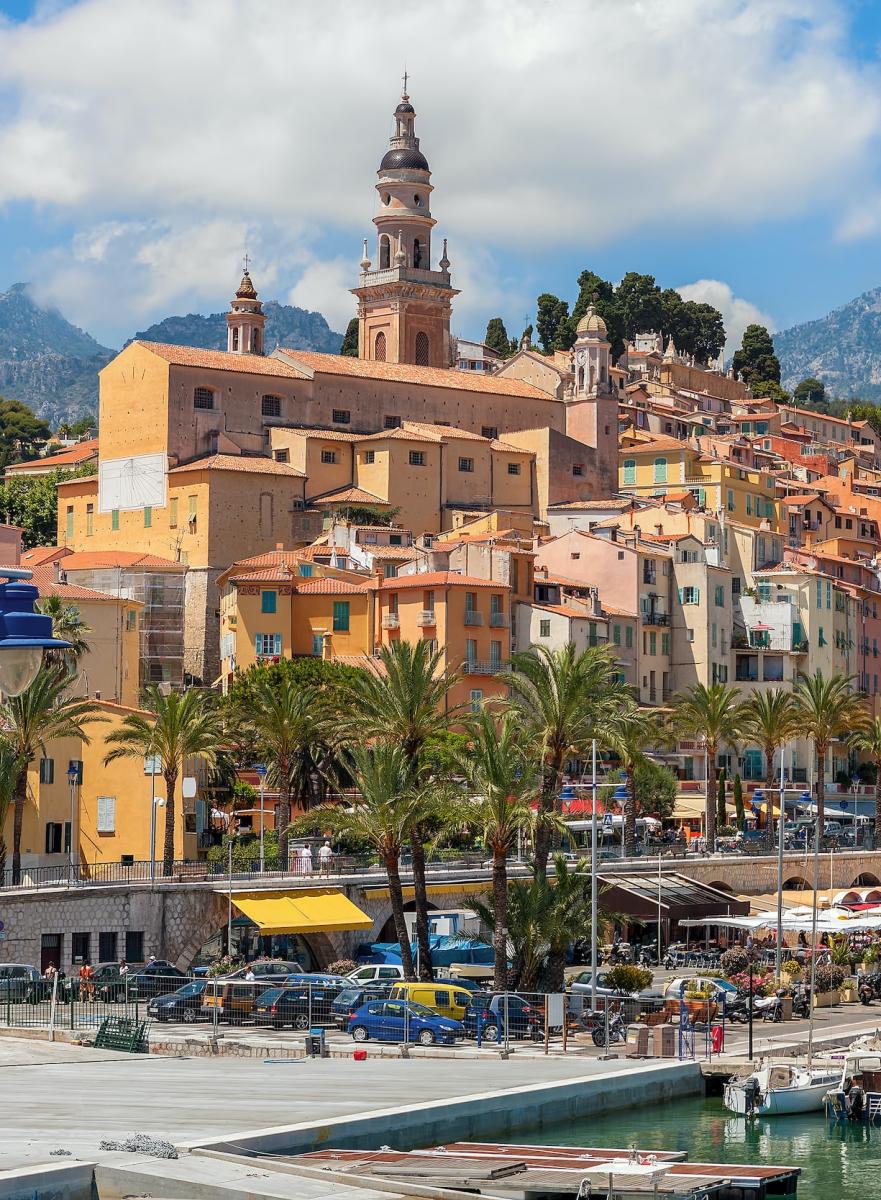 Menton is one of the jewels of the French Riviera. Cradled by the Mediterranean, this resort with the gentle ambiance of a village offers a charmingly laid-back lifestyle. Visitors can enjoy the medieval old town with its 17thcentury Basilica Saint-Michel, sunny corners, an extensive beach, the azure sea stretching as far as the eye can see, and lush gardens luxuriant with rare plants (the Serres de La Madone, Maria Serena, Fontana Rosa, Palais Carnoles ...). Don't miss the legendary Fête du Citron(Lemon Festival), a celebration that takes place each February in the Jardins Biovès, close to the hotel.
Embraced by the Mediterranean, this stretch of French Riviera coastline is distinguished by the colourful facades of the old town, the Belle Époque grand hotel palaces and the Cap Martin headland. All year round, the scents of citrus fruits and exotic flowers waft through the streets.
Being in the heart of the town, the Hotel Chambord is conveniently situated for visits to the main places of interest, including the Palais de l'Europe cultural venue, the Casino Barrière, fine restaurants and a variety of shops and museums (The Musée du Bastion Jean Cocteau, Musée de Préhistoire Régionale and more).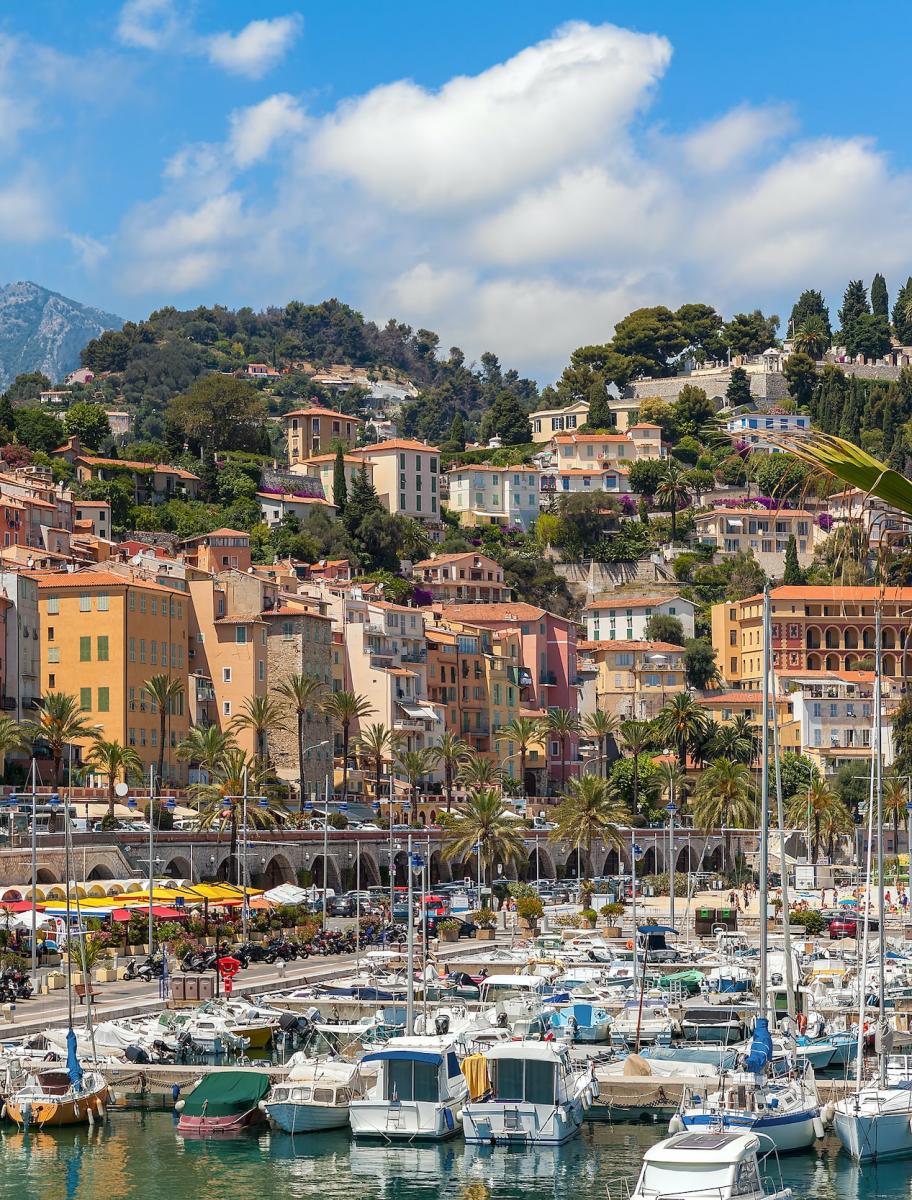 In addition to the many delights of Menton, the surrounding area is also well worth exploring. Nice is 20-30 minutes away by car or bus and Monaco only 10 minutes by car or from station to station via the railway. In the principality, you can enjoy a rich programme of cultural, sporting and recreational events. The Grand Prix, the Yacht Show, the Luxe Pack trade fairs, the Rolex Monte-Carlo Masters tennis tournament, the oceanography museum, luxury boutiques, casinos… You'll be spoiled for choice!
You can also make a getaway to the Mentonnais hinterland with its hilltop villages offering a breathtaking view of the Riviera and the mountains, all just a few kilometres from Menton.
Also come and discover neighbouring Liguria in Italy and its beaches, markets, small villages, colourful hillside houses and culinary specialties rich in flavours.
Between mountain and sea, town and countryside, authenticity and culture… You will instantly fall under the spell of the region!
Activities in Menton
Find a selection of the best activities in Menton. Ideal to discover the region during your stay at the Hotel Chambord!
How to reach the hotel
By car
From the A8 autoroute, take exit 59 towards Menton.
Then continue straight ahead on the D22A and D2566 for about ten minutes in the direction of the Avenue Boyer.
By plane
The hotel is 40km from Nice Airport. Shuttles are available to and from Menton every hour between 09:00 and 21:00.
By train
The hotel is a 10-minute walk from the Gare de Menton railway station, less than 10km from the Gare de Monaco railway station and less than 30km from the Gare de Nice railway station. Buses and trains run between these locations.